#1 Rated activity in Fayetteville, North Carolina
Zipquest Waterfall & Treetop Adventure Park is the premier zipline adventure facility in North Carolina, and one of the best zip-line parks in America according to USA Today. On our property is a massive waterfall that allows incredible views from our zip-lines and treetop adventure park. We also have great facilities and play areas, and our facilities are perfect for large groups like church outings and corporate events. Whether you are planning a 150 person corporate retreat or are looking for something fun to do around Fayetteville, NC with your family Zipquest has something for all ages.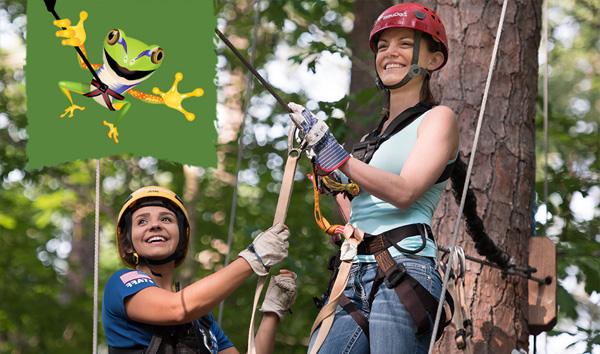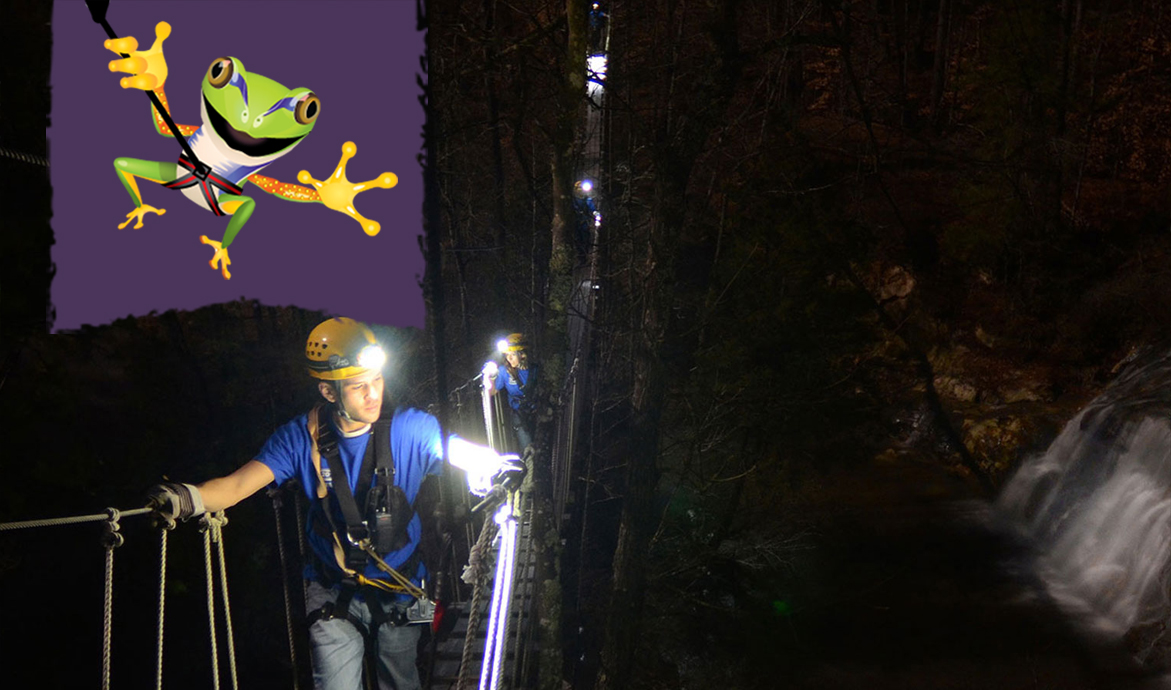 Turn on the helmet lights and turn adventure up a notch with NightQuest. Zipline under the stars!
Whether you are looking for a great gift idea for a friend or family member, or you are looking for ways to save on things to do around Fayetteville, NC then our gift cards and coupons are perfect. Makes a perfect Christmas gift, birthday gift or anniversary gift (or really any occasion!). Ziplines are perfect for families as well as groups, so make sure to check out our group packages.
Groups & Team Building
Group Adventures
Plan your conference, retreat, or team building event at ZipQuest for an unforgettable experience! ZipQuest is the perfect way to build camaraderie and teamwork for school groups, church groups or corporate events. Get your folks out into a beautiful natural setting to relax and get to know one another, while also offering many the ability to overcome a fear of heights. Our staff works hard to provide a fun and safe atmosphere for folks of all ages, and our facilities are great for post zip meals and meetings.
WHAT CLIENTS ARE SAYING
"What a surprising Gem! From the well-organized and maintained equipment and grounds, to zipping like Peter Pan from tree to tree, to the staircases and water fall views, to the knowledgeable and funny staff, this was a fantastic adventure. They even have a mill house and area for groups- I can see family reunions, team building/bonding, etc. 'Rustic Class' is my summary. We will definitely be back!"
-Rachel