GROUP DISCOUNT – For each group of 8 or more, save $10 per person on the Waterfall Expedition or $5 per person on the Treetop Excursion. To qualify for this special introductory group rate call our Adventure Center at (910) 488-8787.*
Team Building at Zipquest
ZipQuest is proud to offer TeamQuest: Build and Bond, an adventure that inspires positive change, builds company morale, and increases employee involvement through group-based recreation! TeamQuest offers a variety of practical and enlightening team building activities to satisfy the specific needs of your company, school, or group.
If you are planning a conference, retreat, or off-site meeting in Fayetteville or even near Charlotte or Raleigh and are interested in incorporating entertaining employee workshops, our qualified staff offers many unique events that will motivate and energize your participants. Choose TeamQuest at ZipQuest for a fun, unforgettable experience!
TeamQuest Will:
Improve Communication and Listening Skills
Increase Motivation
Enhance Cooperation and Trust amongst Team Members
Enhance a Winning Attitude
Teach How to Achieve Objectives
Teach How to Effectively Deal with Change
Encourage Out-of-the-Box Thinking
Develop Leadership Abilities
Encourage Mentoring and Teamwork
Increase Stress Relief
Improve Decision Making and Strategy
Encourage Innovation and Constructive Feedback
Encourage Self-Confidence and Self-Awareness
Customized Assessment For Your Team
Team building events are an ideal way to address a number of corporate needs and foster a thriving group atmosphere. We know that all teams exhibit various strengths, weaknesses and concerns, thus your TeamQuest experience will actually begin before any member sets foot on the course. We offer specialized team building activities for corporate teams, churches, schools and other groups near Fayetteville, NC. We are also a close drive from Charlotte, Raleigh and Wilmington making it easy for you to get your team to Zipquest. Prior to every TeamQuest tour, a trained TeamQuest leader will contact your group leader to conduct an interview where they'll discuss team members individually, as a group, and goals you're looking to achieve. Because of this customized needs assessment, we are able to tailor each TeamQuest team build so that each group obtains maximized benefits and a rewarding experience. You will truly Build & Bond! Join us for customized team building activities that will help build camaraderie and confidence in your team.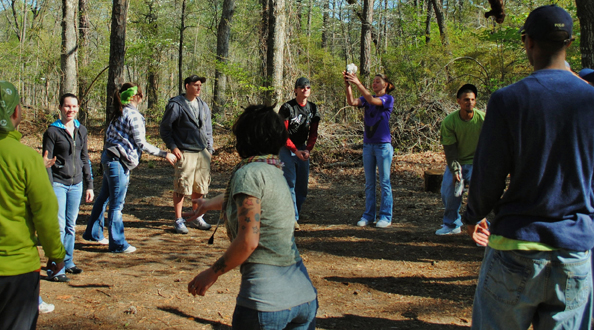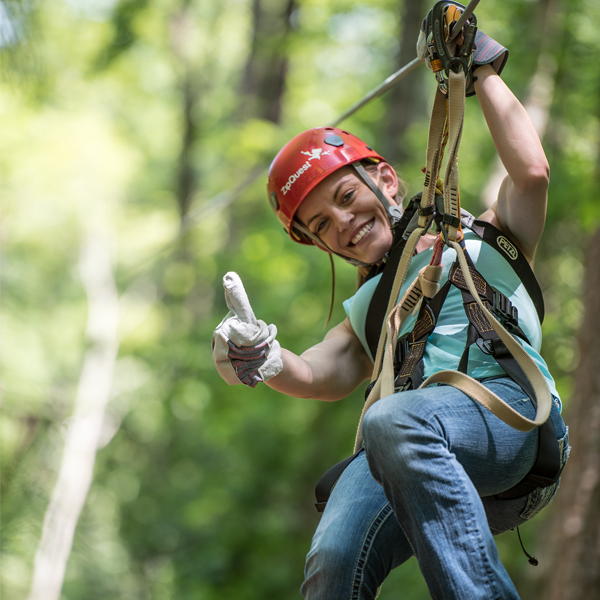 Build Your Own Group Adventure
PICK AND CHOOSE any one, two, or three of the following:
- TeamQuest Build and Bond 1.5 hrs
- TeamQuest Build and Bond 3 hrs
- TeamQuest Build and Bond 6 hrs
- Treetop Excursion Zipline Tour 1.5 hrs
- Waterfall Expedition Zipline Tour 3 hrs
- Catered lunch provided by Jason's Deli
Lunch is served in our Millhouse Meeting Reservation Space.
Seats up to 40. Contact us for pricing.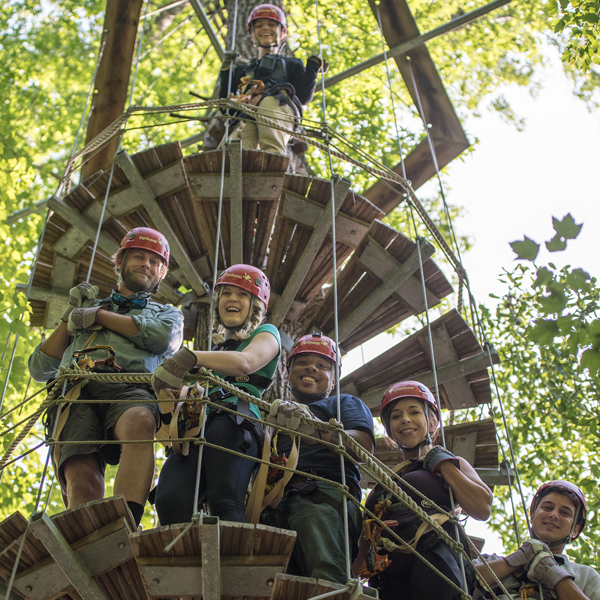 Popular options affordable for the whole team!
Build & Bond 1
Team Building & Full Course Zipping
$149
/ guest

3 Hour TeamQuest

3 Hour Waterfall Expedition

Lunch - Additional $10
Build & Bond 2
Team Building & Full Course Zipping
$119
/ guest

1.5 Hour TeamQuest

3 Hour Waterfall Expedition

Lunch - Additional $10
Build & Bond 3
Team Building & Half Course Zipping
$85
/ guest

 1.5 Hour TeamQuest

 1.5 Hour Treetop Excursion

Lunch - Additional $10
Build & Bond 4
Focused Team Building
$80
 / guest

 3 Hour TeamQuest

Lunch - Additional $10
*All Specials and Promotions are subject to change and availability. You can only use one Special or Promotion or other Discount per person per tour. A reservation is a scheduled tour paid in advance with a down payment.
Get Started with TeamQuest
To find out more or book your TeamQuest experience, fill out the form below. We'll contact you to schedule your group's TeamQuest and customized group assessment interview!