Choose from 2 Zipline Adventures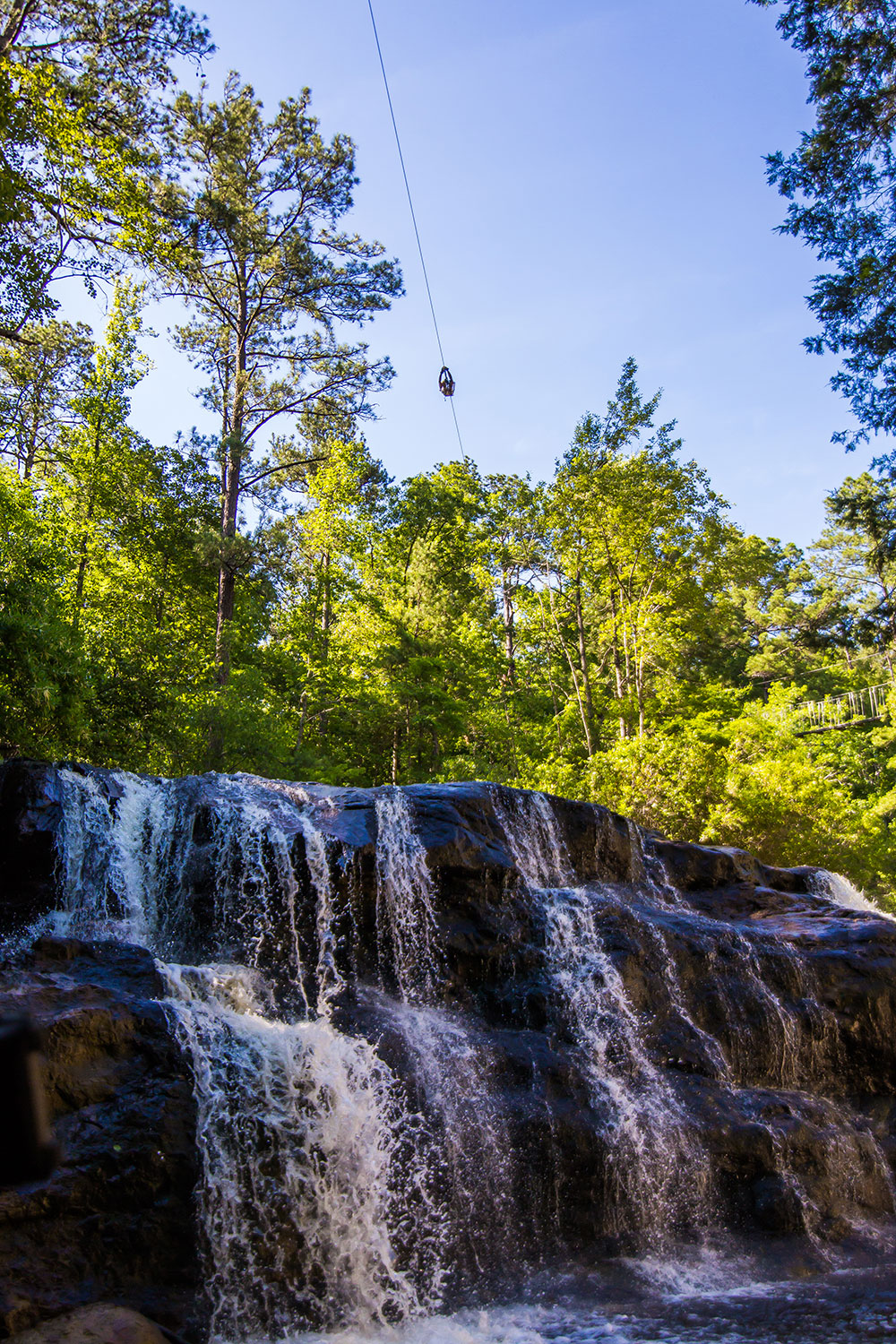 $89
PER PERSON
Waterfall Expedition
For the ultimate adventure, take on our zip lining Waterfall Expedition! You'll explore nature like never before with 8 tree-to-tree ziplines, 3 suspension bridges, 3 spiral staircases and a spectacular view of Carver's Falls which is one Fayetteville's most exciting attractions.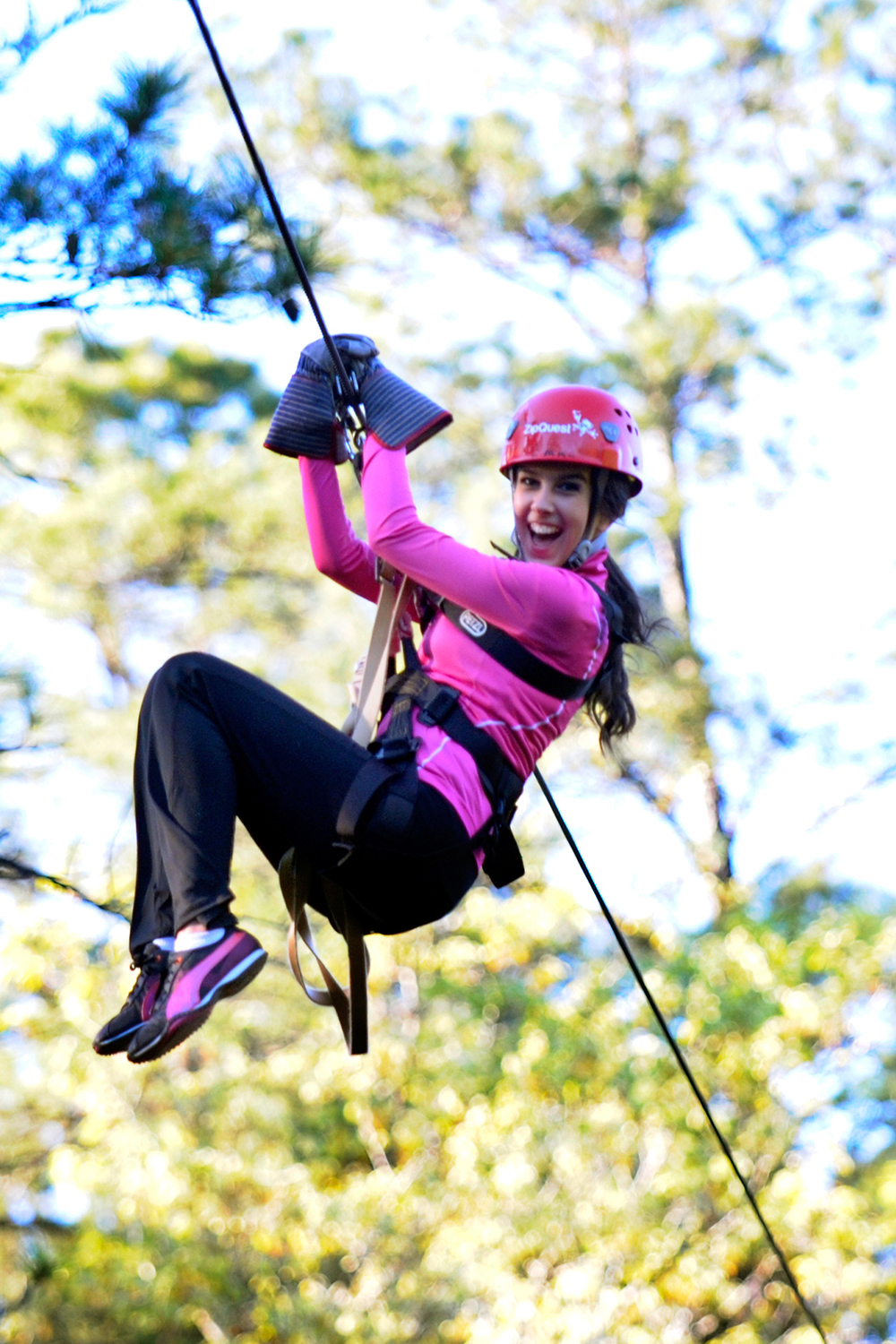 $59
PER PERSON
Treetop Excursion
For a shorter zipline course, but all the big fun, our zip lining Treetop Excursion is the perfect choice! With 5 tree-to-tree ziplines, 1 suspension bridge, and 2 spiral staircases, it's a thrill you won't ever forget! Find your perfect Fayetteville, NC activity!
ZipQuest FAQs
We know you might have questions about your exciting treetop adventure. Don't worry, we have all the answers!
ZipQuest is open Monday through Saturday, 9 am to 5 pm and Sunday, 10 am to 5 pm. Hours may vary seasonally. For even more adventure, ask about our after-hours NightQuest tours on Friday and Saturday nights!
For safety reasons, we require our guests to wear closed toed shoes on the course. Long hair must be tied back and there should be no dangling jewelry. We also require riders to wear pants or shorts (no skirts or dresses) so that the harness buckles properly.
Zipline Adventures in Fayetteville, NC
Your outdoor adventure will consist of:

Amazing Ziplines
that will fill you with exhilaration as you breeze through the air!

Highly Trained
& certified staff that educate and enhance your canopy adventure.

Spiral Staircases
nestled in the treetops that take you higher than you've ever been!

Canopy Sky Bridges
each over 100 feet long with the longest at an impressive 210 feet.

Endless Memories
and an overwhelming sense of joy and accomplishment upon completion!

Unique Tree Platforms
that provide amazing views above the forest floor and creeks!